INFORMATION FROM YOUR COUNSELOR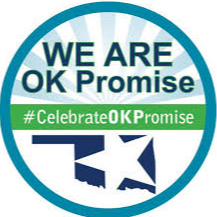 Oklahoma Higher Learning Access Program
Discover Student Loans is giving away one $5,000 scholarship each month this year! The earlier your college-bound students and parents enter, the more chances they have to win. Families can visit Scholarship.CollegeCovered.com to enter today. No purchase or loan necessary to enter or win. See official rules to details.
There is a customizable calendar for your student to stay on track as they navigate the college planning process. Go to College Planning Calendar Handout from the website and create a college prep checklist with monthly to-dos.
CollegeCovered.com is the website to visit.
https://www.goodcall.com/schalrships
ACT or SAT test practice will be offered through the summer if you want to take advantage of the opprptunity.
Testive is offering free online proctored practice SATs/ACTs tests every Wednesday and Saturday through the summer.
Testive's weekly online practice tests emulate the experience of an official SAT or ACT to give students an incredibly productive prep experience. The online tests are supported by a Testive Student Advisor, run a full 3 hours (just like the real exams) and can be done from the comfort and safety of home. And scores are given immediately after the test is completed.
Parents can register via this link: https://www.testive.com/free-practice-test/
HTTPS://RESOURCES.OPENED.COM/OKACT/
INFORMATION ON THE SCHOOL ADMINISTERED ACT TEST FOR THE SPRING 2020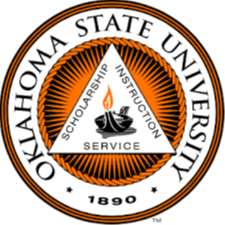 Oklahoma State Scholars Society
We know you have exemplary students inside and outside of the classroom. Oklahoma State University has a program designed exclusively for them.
The Oklahoma State Scholars Society is a four-year, cost of attendance scholarship and academic development program. This highly competitive opportunity allows students from Oklahoma to receive a world-class
education with additional opportunities for studying abroad. Semifinalists are selected by a faculty committee and invited to interview on campus in the spring. Successful candidates for this award show a demonstrated commitment to serving their local and state community combined with a record of academic accomplishments. Our outstanding inaugural class just began their freshman year at OSU. Read more about them in our latest STATE Magazine. Students interested in this award should complete their OSU admissions application, essay responses and leadership resume at admissions.okstate.edu/apply ANDapply to The Honors College
by Nov. 1. The leadership resume should be as detailed and thorough as possible for maximum consideration. Learn more about the program at okla.st/osss, or contact Scholar Recruitment in the Office of Undergraduate Admissions.