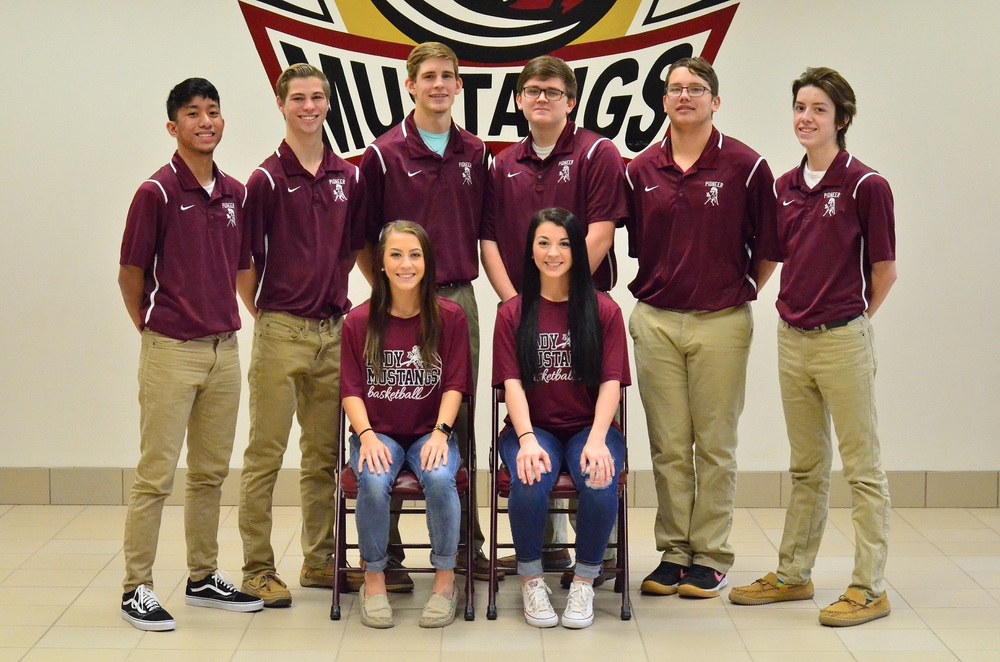 Homecoming Already?!
Matthew Schieffer
Friday, January 19, 2018
This semester is really flying by and basketball homecoming is already upon us. This year we've got seven seniors. Our boys back row from the left: Tony Lejeur, Dawson Maxwell, Hudson Hedges, Ben Schmidt, Dillon Snow, Davin Keese, and our girls front row from left: Kyla Stone, Lizzy Dennett. I know we (and I'm sure they) would really appreciate your support next Friday the 26th vs Waukomis for homecoming. See you at the game!