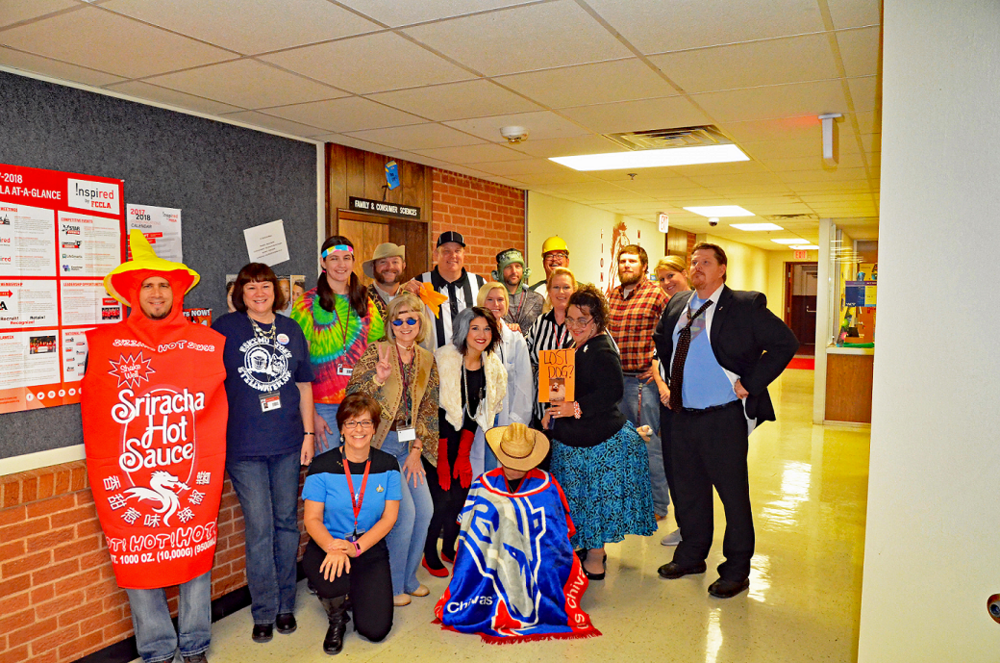 This Isn't How You Normally Dress?
Matt Schieffer
Wednesday, November 01, 2017
The teachers showed their school spirit yesterday by dressing up for Halloween. Each class participated in a class competition to be dressed like candy corn, but the teachers did not want to be left out of the fun. We had a really good turnout of students dressed in their respective colors, and as you can see, a whole bunch of the staff dressed up as well. Just another one of the many reasons why we are all so lucky to call Pioneer home!