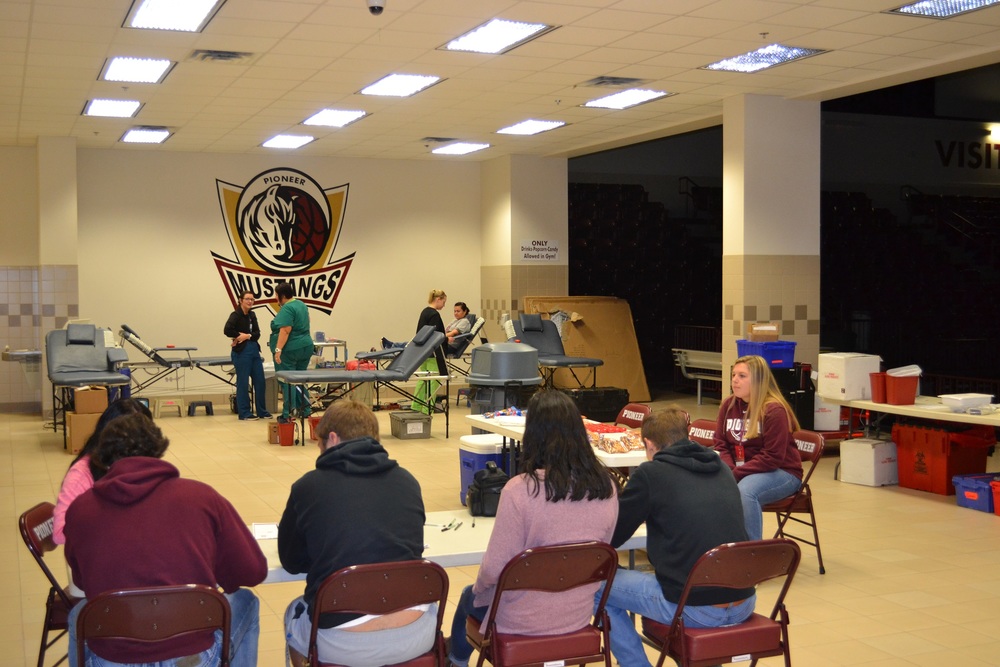 Make your donation here!
Matt Schieffer
Wednesday, October 25, 2017
The annual blood drive through the Oklahoma Blood Institute was held today. Our kids and faculty were able to surpass the donation goal! OBI supports over 90% of the medical facilities in Oklahoma, and we at Pioneer are proud to contribute to their work.