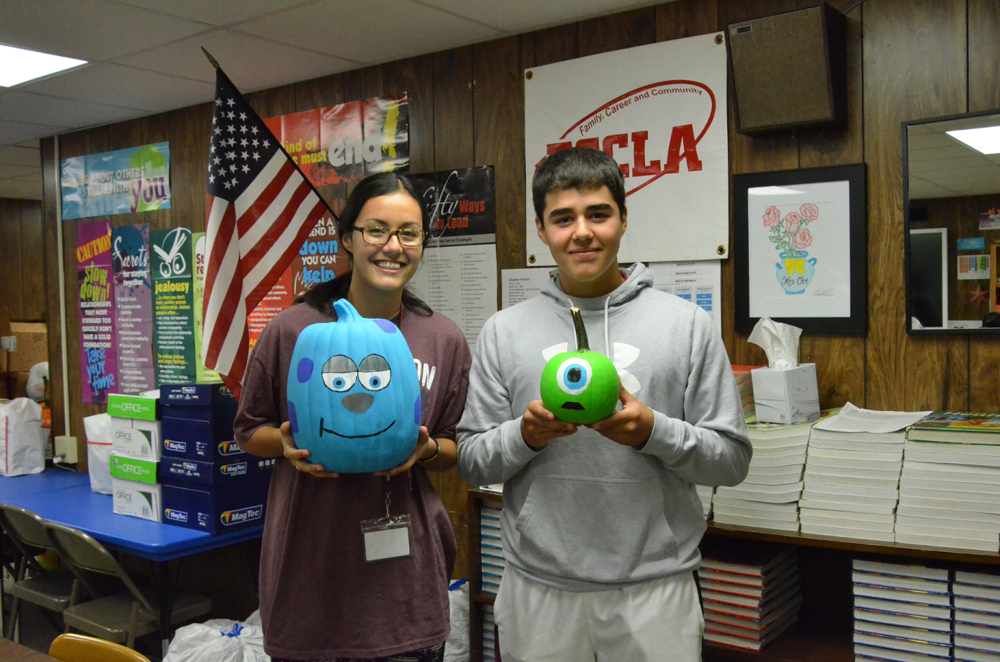 Pioneer's Peculiar Pumpkin Painting Palooza!
Matt Schieffer
Wednesday, October 11, 2017
Our kids are ready for fall and so are their pumpkins! Mrs. Ott's class is decorating pumpkins as they see fit and the variety is spectacular. Whether individuals or pairs like these two from Monsters Inc., they're showing just because you're not carving the pumpkin doesn't mean you can't turn it into something special!