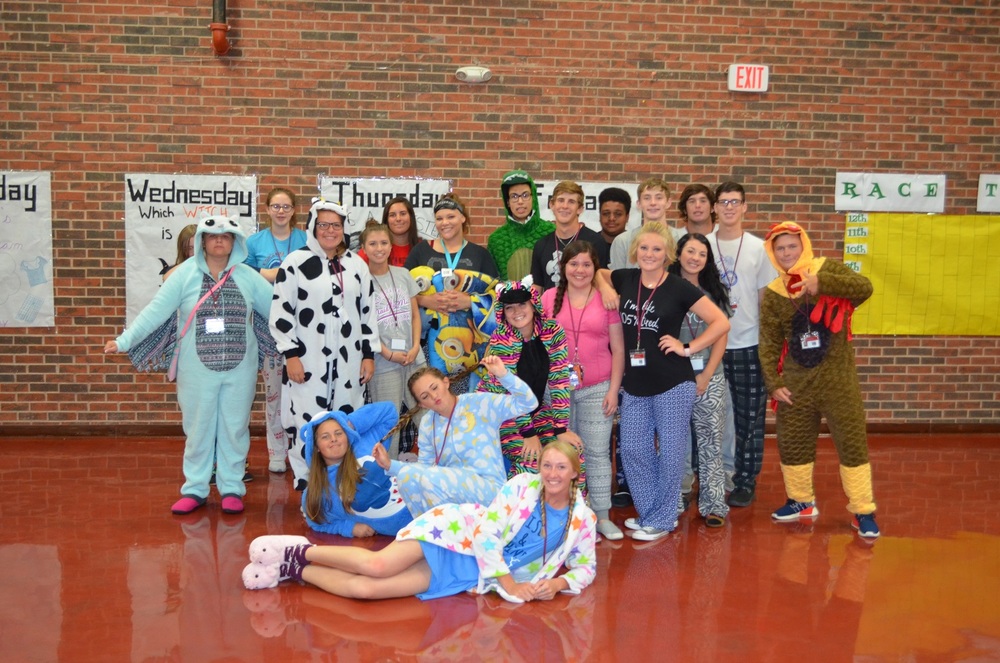 There's no place like homecoming!
Matt Schieffer
Tuesday, September 05, 2017
Homecoming week is upon us, and the student council has daily activities and prizes in store. Today's theme was pajama day. From creative to comfy, our students definitely know how to seize the opportunity to wear something out of the ordinary!