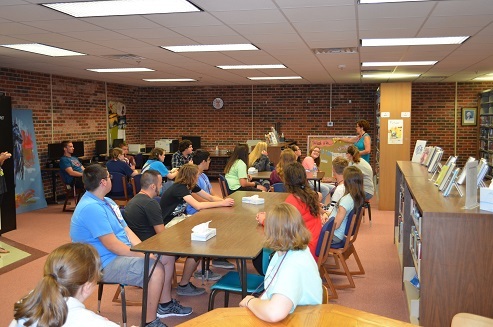 Books, books, and more books!
Matt Schieffer
Sunday, August 20, 2017
"Reading gives us some place to go when we have to stay where we are" To make sure our kids know the ropes, Mrs. Fuksa is showing them all the ways our library can assist them with their studies. With almost 5000 books, it will be a great tool for them to use throughout the year!