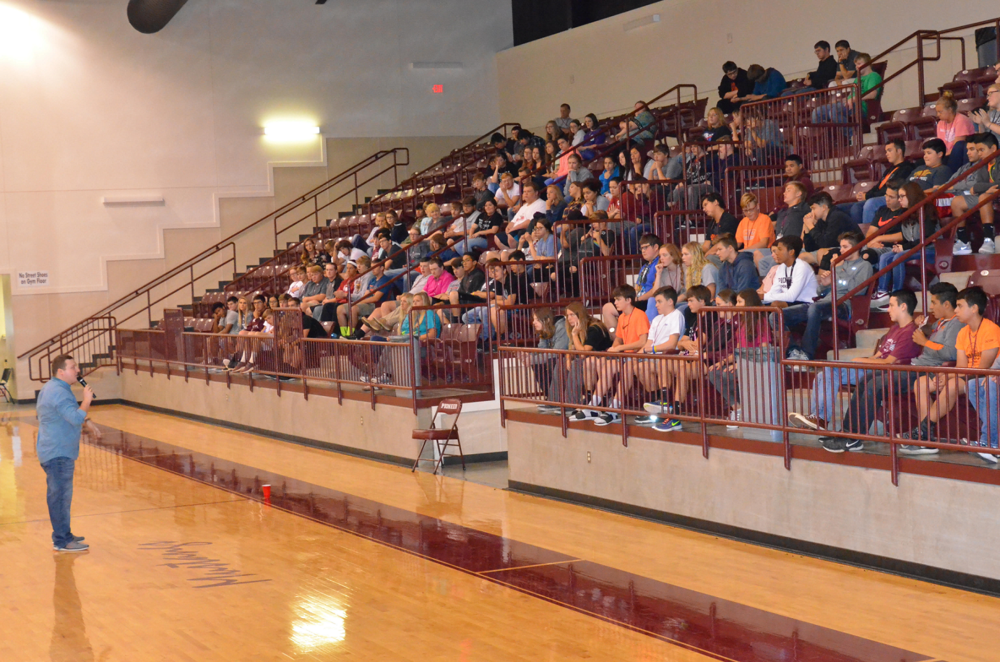 Passion! Opportunity! Success!
Matt Schieffer
Tuesday, October 03, 2017
Our kids had the opportunity to hear motivational speaker Brandon Baumgarten on Monday. Mr. Baumgarten's message was Passion! Opportunity! Success! and the kids really enjoyed his presentation. Sometimes it's important to reinforce the idea that whether it be athletic, academic, or something outside of school, our young people need to know we support them in all their endeavors!